Latest In Classroom AV Systems
Technology in the classroom has proven to increase knowledge retention and improve engagement, while creating collaborative learning environments. Classroom technology begins with AV systems that are easy to use and designed to quickly connect with digital devices for instantaneous content sharing.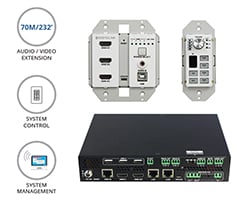 Designed for the unique needs of Classroom AV, the new DigitalLinx 'Ark Series': Advanced Room Kits feature excellent quality and performance while being budget-friendly.
INSPIRE STUDENTS WITH AN ACTIVE LEARNING ENVIRONMENT
Advanced Room Kits includes:
Input plate, control plate, and receiver/processor

Maximum Flexibility

Audio / Video Extensions (70M/232')

Remote System Management (RMM)
Plus Liberty-Exclusive Benefits:
Optimize your install: Huge selection of cable and digital devices to build your custom install kit
Backed by Liberty AV Support: Partner with our experienced and knowledgeable customer service staff for assistance every step of the way - from initial quote to long-term, technical support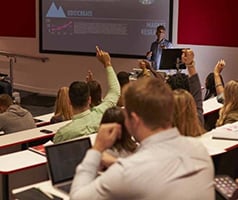 Every-AV-Thing in Room Connectivity
The Advanced Room Kit and Liberty AV's diverse selection of devices and quality cable are designed for the AV needs of classrooms, training rooms, and conference rooms.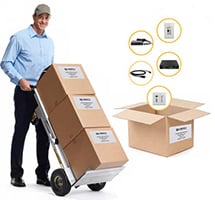 Are You Kitting Me?
Why YES… We Can! There's nothing like a solution that meets your needs and your budget. Customize your install with our easy, flexible kitting solutions that streamline and simplify deployment. Fill out our form or give us a call at 800-530-8998 to discuss your install with an Education Expert on our Team.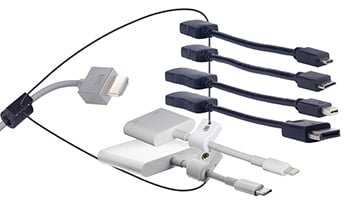 More Cool Products: Sharing Made Easy
Reduce fumbling and downtime with the BYOD Connection Hub and the original and patented HDMI Adapter Rings, perfect for any classroom, huddle space, or conference room.